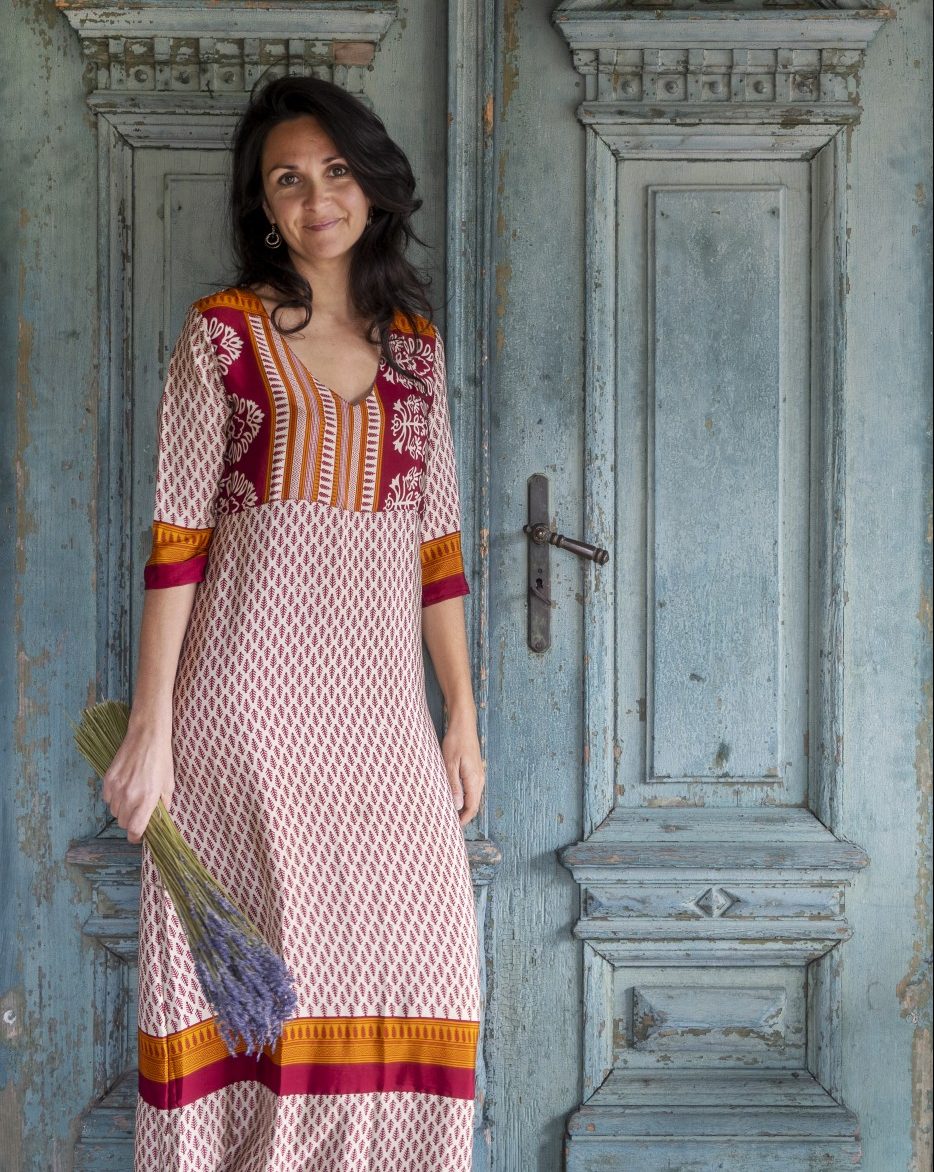 Lavenders. They are at the heart of my childhood, as I had the chance to grow up in Les Baux de Provence, in the Alpilles, surrounded by olive groves and the steep rocks of the Val d'Enfer.
The summer of my 10th birthday, my mother and grandmother taught me how to make a lavender wand, passing on this typically Provencal savoir-faire.
This discovery was going to shape my life path and anchor my love for the craft for a very long time. First in Provence, where every summer of my adolescence I made lavender wands and sold them on the markets of the region. Then in Asia, where I lived for many years, developing projects in Cambodia and the Philippines to revalorize textile crafts with women's communities.
Back in Provence in 2015, I decided to return to my first passions and develop an entrepreneurial adventure around lavender. With the making of lavender wands of course, but also other products from my inspiration, in a process of social and solidarity economy, especially through the integration of marginalized publics.
My project is deeply rooted in Provence with the growing since 2018 of 4000 lavandin plants at the foot of the castle of Les Baux. It is also an opportunity to remain in harmony with my values, my convictions, and my lifelong desires.